When you have created an outdoor space you will need to purchase alfresco furniture to make it comfortable. There are many different types available and some people choose wicker furniture because it is strong, light and attractive option, especially if it is easy to be moved around .
The original wicker was made from a variety of plant materials, such as:
Bamboo
Willow
Reed
Cane or
Rattan
However, wicker furniture can be damaged by heat so people nowadays are finding the alternative – man-made wicker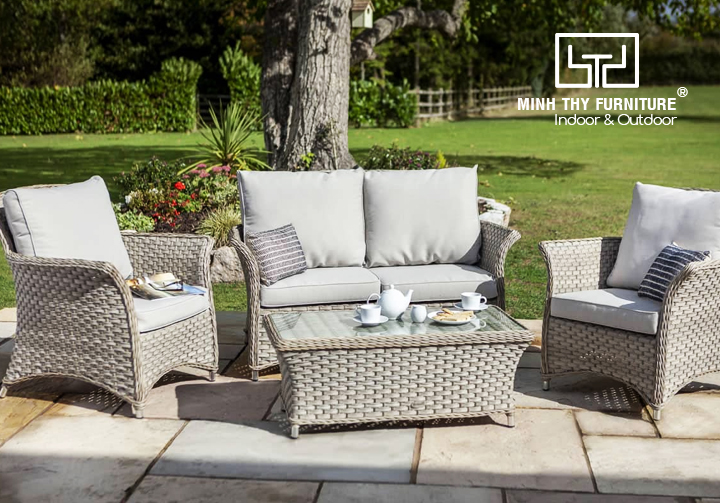 rThese days there is a different type of wicker furniture available, as well as the original kind. Wicker furniture that many furniture stores keep is not made from plant material, but from thin strips of vinyl, fibreglass or plastic. These man-made fibres are then woven together to create furniture that is not only attractive, but can stand up to any amount of weather, so it ideal for outside use.
If you are looking at wicker furniture, you may not be able to tell the difference between the man-made material and the plant-based material, so if you want it to use in your outdoor space, always check to see which one it is first. Unfortunately, the man-made kind is quite a bit more expensive than the other. But to offset that, it is going to last for many years rather than rotting out in one or two years, so it is the better buy.
Do not hesitate, come to choose good man-made wicker for your outdoor space at 248, Ly Thuong Kiet Street, Ward 14, District 10.
Hotline: 19006937